Long Island Medical Malpractice Lawyers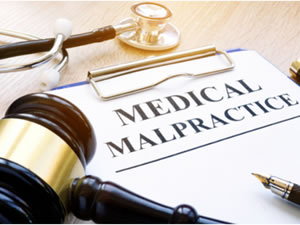 Medical malpractice is professional negligence, by act or omission, by a health care provider in which the treatment provided falls below the accepted standard of practice in the medical community and causes injury or death to the patient. Patients expect their doctor to properly diagnose and treat them. Unfortunately this is not always the case. People who receive substandard treatment may end up worse off than they originally were and in some instances may even die. If you or a loved one have been a victim of substandard care, you need to call the NY Medical Malpractice Lawyers of Zemsky and Salomon, Long Island. The Malpractice Lawyers and Attorneys at Zemsky and Salomon have represented numerous individuals who were victims of the negligence of doctors.
MEDICAL MALPRACTICE MAY INCLUDE NEGLIGENCE BY DOCTORS IN THE FOLLOWING SITUATIONS:
Failure to properly diagnose a disease or illness
Surgical error
Anesthesia error
Birth Injury
Delay in Diagnosis
Prescription Drug Error
Negligence
The NY Medical Malpractice Attorneys of Zemsky & Salomon will help those who are injured or killed by the negligence of a doctor, nurse, nursing aid, or pharmacists and help you receive compensation for your injuries. If you or a loved one has been a victim of a doctor's negligence, contact the Long Island Medical Malpractice Lawyers at Zemsky & Salomon right away.
CONTACT OUR NEW YORK MEDICAL MALPRACTICE LAW FIRM
If you or a loved one was seriously injured or killed as a result of medical malpractice, call the Long Island Medical Malpractice Attorneys of Zemsky & Salomon P.C. for a free consultation. We can be reached at (516) 485-3800 or by completing the form below.
We handle personal injury, medical malpractice lawsuits on a contingency basis. This means we absorb all fees and costs until we have successfully secured compensation for your injuries. We do not get paid unless you get paid.
Victim of a Medical Malpractice? – See if You Have a Case Today.
For a free legal consultation with a personal injury lawyer serving Long Island, call 516-485-3800 or click the button below to complete the form.
Examples of cases our personal injury lawyers handle include the following:
Need legal assistance for a medical malpractice ?
Zemsky & Salomon Attorneys at Law is ready to meet your needs. We offer services to anyone in New York and the surrounding areas looking for professionals to file lawsuits and negotiate with insurance companies.  Reclaim your life after an accident with the help from our legal experts.

Contingency Fee Basis Means...
NO FEE UNLESS WE WIN!
Zemsky & Salomon operates on a contingency basis. We will only charge you for our services when we win your case. In other words, you will pay nothing unless we recover money from your claim.